Profiling
These are profiles manufactured from hot-rolled steel billets and finished with smooth surfaces.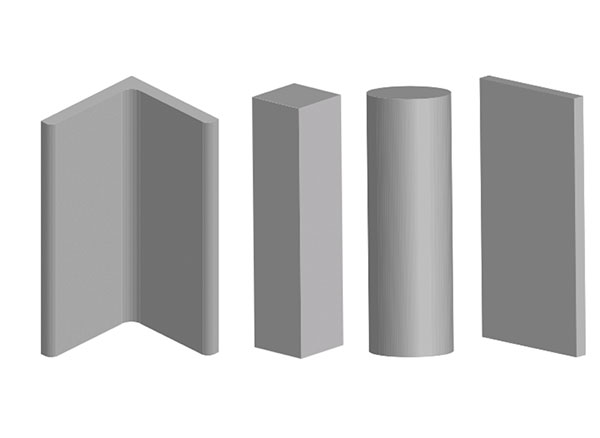 Characteristics:
Easy and fast installation.
High weldability that allows easy integration with other construction systems.
Wide variety of dimensions.
Excellent cost-benefit relation.
Dimensions:
Angles: From 19mm x 19mm up to 200mm x 200mm / Wall thickness from 2.1mm up to 26.0mm.
Platens: From 10mm up to 150mm / Wall thickness from 2.5mm up to 18mm
Square bars: From 8mm x 8mm up to 50mm x 50mm
Round bars: From 4.5mm up to 30mm